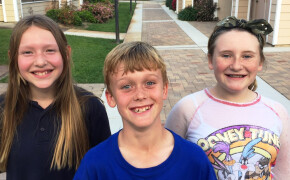 "FROM THE LIPS OF CHILDREN AND INFANTS YOU HAVE ORDAINED PRAISE..." - PSALM 8:2
BABIES AND TODDLERS
On Sunday mornings, our 0-2 Sunday School classes use interactive play, music, and simple story-telling to encourage trust in Jesus. At a young age, babies and toddlers are able to grasp basic yet profound truths such as God made me, Jesus loves me, Jesus is my best friend, Jesus knows me, and Jesus hears me.
PRESCHOOL
On Sunday mornings, our preschool Sunday School classes learn key stories from the Bible. For additional Christian education, we offer a full-time preschool during the week! Children ages 2-5 are nurtured in a Christ-centered environment with opportunities to develop spiritually, physically, socially and intellectually.
ELEMENTARY SCHOOL
As children learn to read and write, it opens doors for further exploration of God's Word! On Sunday mornings, children in Sunday School are divided into developmentally appropriate classes where Bibles are used for learning and growing in the faith. On Wednesday nights, kids in third through fifth grade participate in God Squad, an evening program at our Escondido campus that consists of game time, dinner and devotions. This time bonds the kids together in friendship and gives them time to learn about Jesus in a fun, relaxed environment.
When summer time rolls around, kids look forward to Vacation Bible School, a week-long camp for families. We come together around a fun theme with Bible stories, Bible character buddies, crafts, and games. Kids fall in love with the the catchy tunes about Jesus' love and are challenged with Bible memory verses. VBS creates life-long memories for children and relationships that stay with them through the school year.