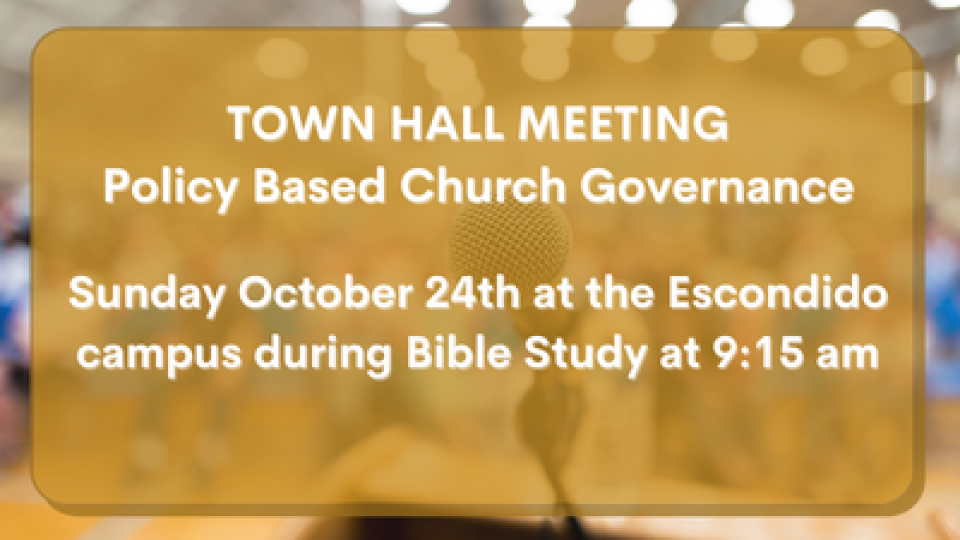 Sunday, October 24, 2021, 9:15 AM - 10:15 AM
What is Policy Based Church Governance? How is it different from what we do now? Does this work for CLC? Why do we want to change?

The Church Council and Executive Committee are proposing that we adopt this type of governance. Come to the Town Hall Meeting listed below to hear about it and ask questions.

Sunday, October 24 - during Bible Study time (9:15 am) at the Escondido campus.