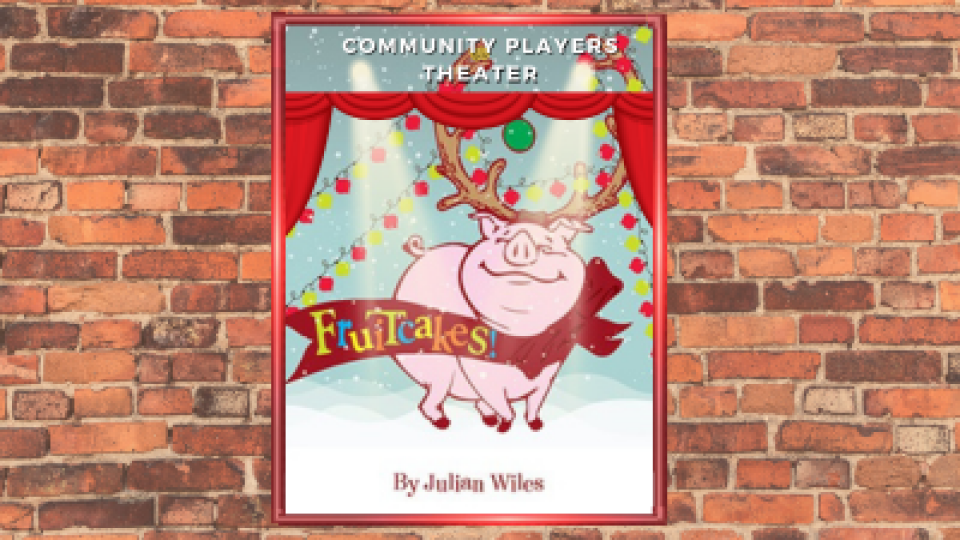 Sunday, December 10, 2023, 12:00 AM
CPT's Christmas show, Fruitcakes! Mix together a batch of fruitcakes, Christmas tress and lights, a chicken pox epidemic, a Christmas hog named Buster and a cast of whimsical and heart warming characters and you have got the recipe for a fun-filled and touching evening of Christmas cheer. Tickets available now for the first two weekends in December.
Dates: Friday December 1 - Sunday December 3; Thursday December 7, Friday December 8 & Sunday December 10 (Come to our Living Nativity on Saturday Dec. 9th!).
CLICK HERE FOR TICKETS. For more information contact Michele Brindle.