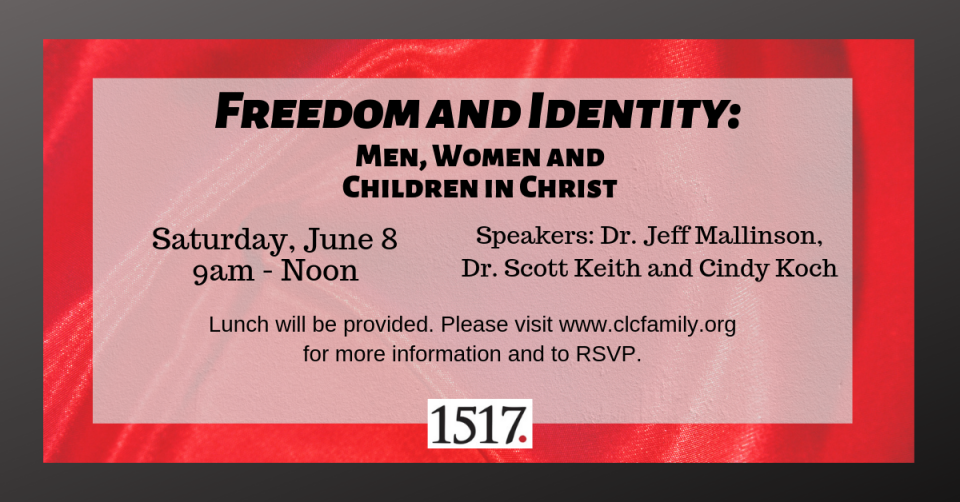 Saturday, June 08, 2019, 9:00 AM - 12:00 PM
CLICK HERE to RSVP
A special morning for youth and adults as we explore what it means to have our Identity in Christ.

Dr. Jeff Mallinson - Resisting Moleck - Dr. Mallinson will discuss how families can foster Biblical conversations that help prevent abuse and trauma.

Mrs. Cindy Koch- What's Wrong with Women's Bible Studies? We will discover what is missing from most Women's Bible Studies and why it might be damaging to our faith.

Dr. Scott Keith- Why the Church Needs Masculine Men: In a world where there is much discussion and confusion over the role of men, Dr. Keith will help us see the calling God has placed on men in the church.

Lunch and childcare provided.